Australian start-up engineering firm Augur has just released Wolf by Augur. Wolf by Augur is a cycling light system for cycling teams and casual cyclists that want to be seen while keeping each other safe.
Wolf lights reduce their intensity when you are cycling inside of the peloton, ensuring even visibility across the whole pack. Wolf's intelligent lighting controls mean that no rider is blinded by another's lights and keeps the team safe, even in a cramped peloton. As you break away from the pack, Wolf increases light intensity, giving you a clear view of the way ahead.
Augur CEO and product designer, Ewen Smith, said that the Kickstarter launch is the start of Augur's range of safe-cycling products.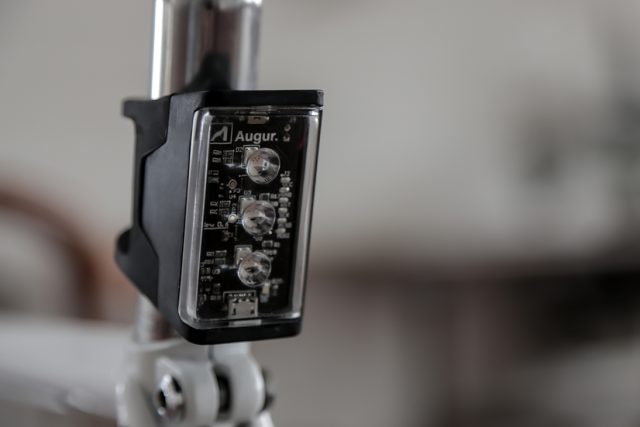 "Wolf's lets you ride safely. Whether you are cycling alone, commuting to work, or training with teammates, Wolf ensures that you have maximum visibility, protecting you from other road users without blinding your teammates," Smith said.
It is simple to attach Wolf to any bike frame using the easy-release silicone straps. The lights feature highly efficient CREE LEDs and are recharged via the included USB cable.
"Augur is committed to delivering products that benefit not only the individual rider, but also their team. Wolf keeps you and your pack safe at all times," Smith said.
Wolf by Augur is made from machined aluminium and uses rechargeable lithium polymer batteries.
All materials are highly recyclable and the product is assembled in Australia. You can find more info about the Kickstarter campaign and the lights themselves here.