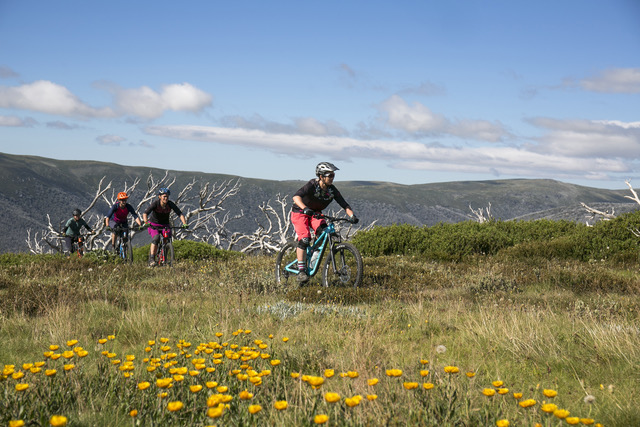 After a two-year hiatus due to the dreaded you know what, MTB de femme is returning to Falls Creek in 2022. The ethos of the event is based on getting women riding the trails at Falls Creek in a friendly and safe environment.
Better still, the original event founder Jo Prothero and event coordinator Xena Pahina will be running the event.
So many women have had a bad first experience on a mountain bike. We've all been there, riding their partners 'old' bike and following them down a technical trail, scaring the pants off them, leaving them never wanting to get back on the bike again!
MTB de femme is all about changing that.
MTB de femme is all about getting out on the bike, having a laugh, learning a few new skills, and connecting with like minded women. with coffee, lunch and champagne added to the mix!
Not sure if it's for you, that's ok. 'There is something for everyone' says founder Jo Prothero.
"You can sign up for the social ride aspect, a full day, right the way through to the entire weekend"
There are plenty of accommodation options available on the mountain so you can truly immerse yourself in a weekend away.
Isn't it time that Dad spent a bit of quality time with the kids while you play!!!"We are super pumped to be getting back out on the trails at Falls with lots of familiar faces and encourage you to book early so you don't miss out on this rad weekend".
For more information and bookings, please visit the event page.
And check out the promo clip here.