Knog, the daring designer of bike accessories and outdoor lighting products is thrilled to announce a new addition to the PWR Modular System, the PWR Solar 10W Panel. Perfectly uniting the entire Knog PWR range, the PWR Solar 10W Panel is a high quality and compact LG solar panel that allows explorers to find their freedom in the great outdoors with an endless supply of renewable energy.
Designed with the PWR Modular System to be a self-supporting ecosystem for bikepacking, camping, and other rugged adventures, the PWR Solar 10W Panel provides power to your phone, smartwatch, tablet, or Go-Pro, and can store energy in an external PWR Bank for future use. Weighing in at just under 16 oz, this compact unit utilizes smartly placed magnets to fold up to the size of an iPhone when not in use, easily fitting into pannier bags, lumbar packs, or secure jacket pockets. Every aspect of the PWR Solar 10W Panel has been designed with adventure in mind. The entire unit is coated with ETFE, an industrial coating that offers unparalleled protection from heat, water, salt, oil, and dirt. The charger also has a handy D-ring attachment, which allows for convenient storage or premium placement for maximum sun absorption.
Knog understands that not all solar cells perform equally, which is why the PWR Solar 10W is designed with premium SunPower Maxeon Gen 5 panels. These highly effective panels are comprised of monocrystalline cells– the same cells used by NASA. Further enhancing efficiency, the solar unit uses intelligent, integrated chip technology. The PWR Solar 10W panels can detect improving solar conditions and automatically restart the charging process, allowing the charging device to draw the optimum charging current for the most efficient charging in any given condition. "Creating our Solar 10W panels has been a true design labour of love for Knog," says co-founder and designer Hugo Davidson. "We were determined that we wouldn't launch this product until we were able to create the most innovative and best preforming solar panels on the market and that is exactly what we have achieved."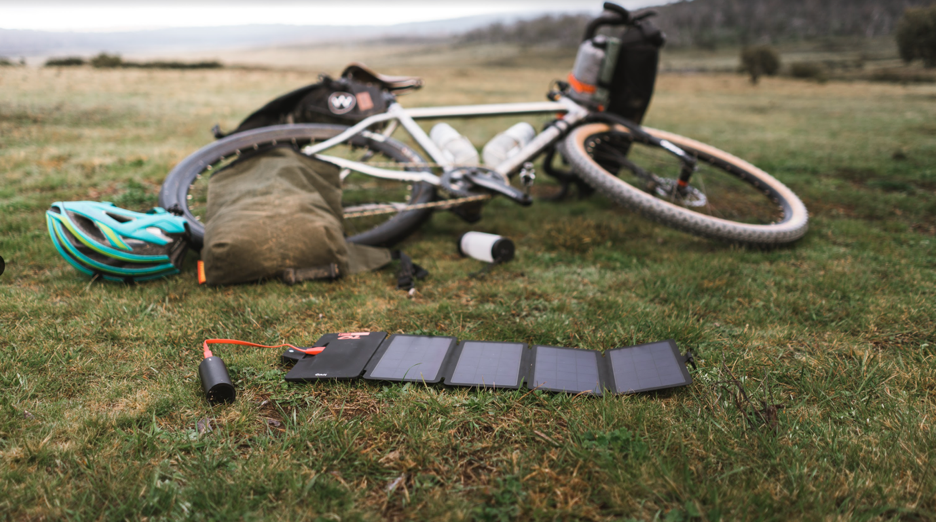 Retailing for $99.95 USD, the new PWR Solar 10W Panel will be available to consumers in late March at www.knog.com. For more information regarding Knog and the PWR Solar 10W, please direct inquires to Katie Richter at [email protected].
About Knog Knog was founded in 2002 as an Australia-based outdoor product company. We are the lovechild of co-founders Hugo Davidson (designer) and Mal McKechnie (engineer) who shared the same vision: to make unboring things. Our products are not only for the city. Urban to us is modern, progressive, youthful, design-driven, daring, and hedonistic. We like to sprinkle some of this urban flavor across all our cycling and outdoor products. Learn more about Knog at www.knog.com.